Social media has been in an uproar since a member of European Parliament posted a video of a hearing in which a Pfizer director admitted the company never tested whether its Covid mRNA vaccine prevents transmission prior to its approval for emergency use.
Though the fact that Covid mRNA vaccines do not prevent transmission was, of course, abundantly clear from the data soon after their implementation, this myth was a primary justification for vaccine passes and a primary cause of the unprecedented venom launched at those who refused Covid vaccines throughout 2021 and continuing through today.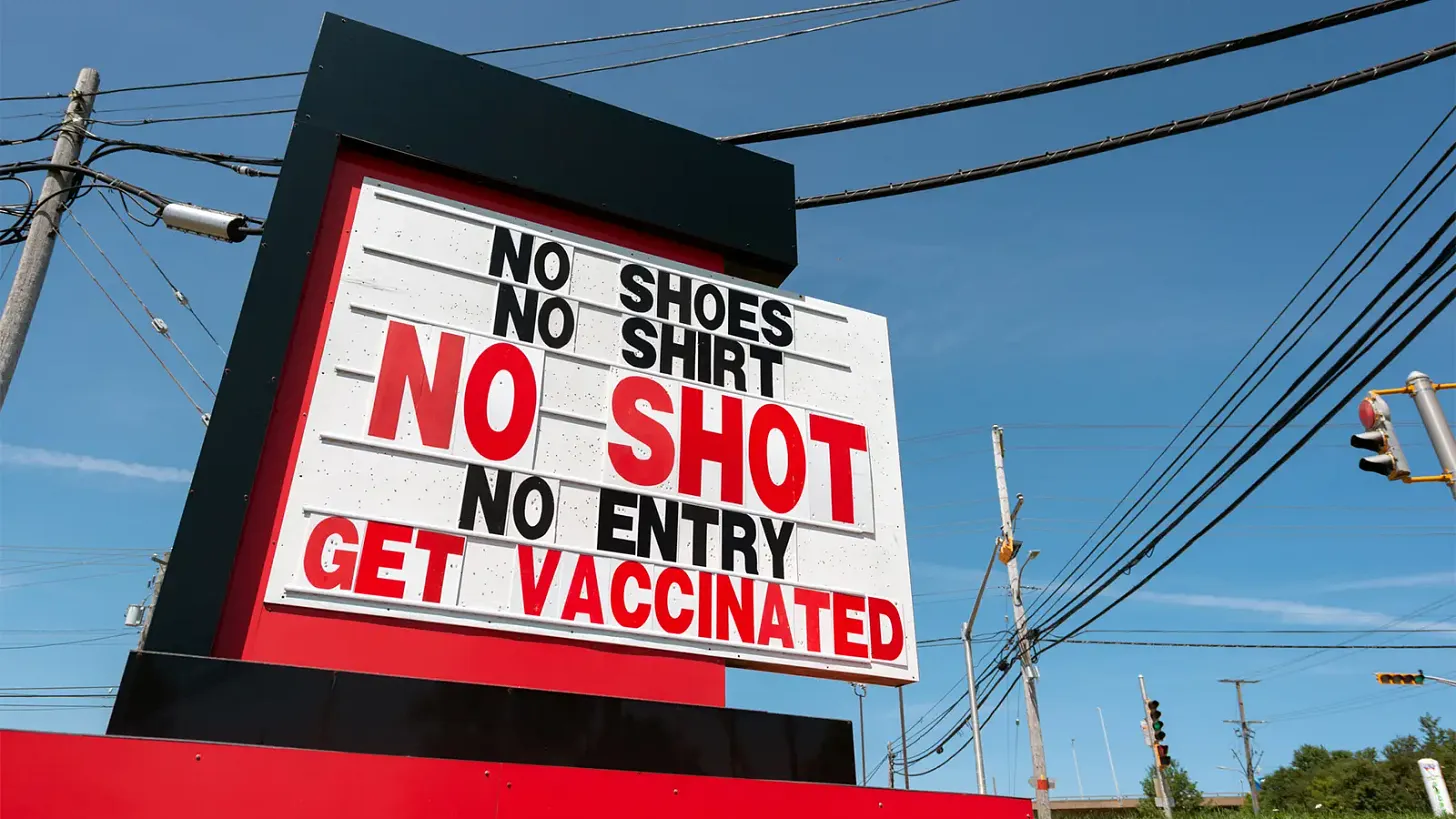 Not only did governments exert this pressure through policy, but in many cases politicians and officials used their office to deliberately stoke the social stigmatization of the unvaccinated. Here's a look back at some of the unprecedented vitriol that was launched at those who refused Covid vaccines from 2021 and beyond.
Officials in many jurisdictions proposed making the unvaccinated pay more for healthcare.
In Victoria, Australia—where lockdowns were longer than in perhaps any other city in the world—one politician proposed cutting the unvaccinated out of the national health system entirely.
A particularly disturbing idea that began to gain serious traction among the elite commentariat was to have hospitals triage emergency care to serve the unvaccinated last, or even deny healthcare to the unvaccinated entirely—a fairly clear-cut crime against humanity.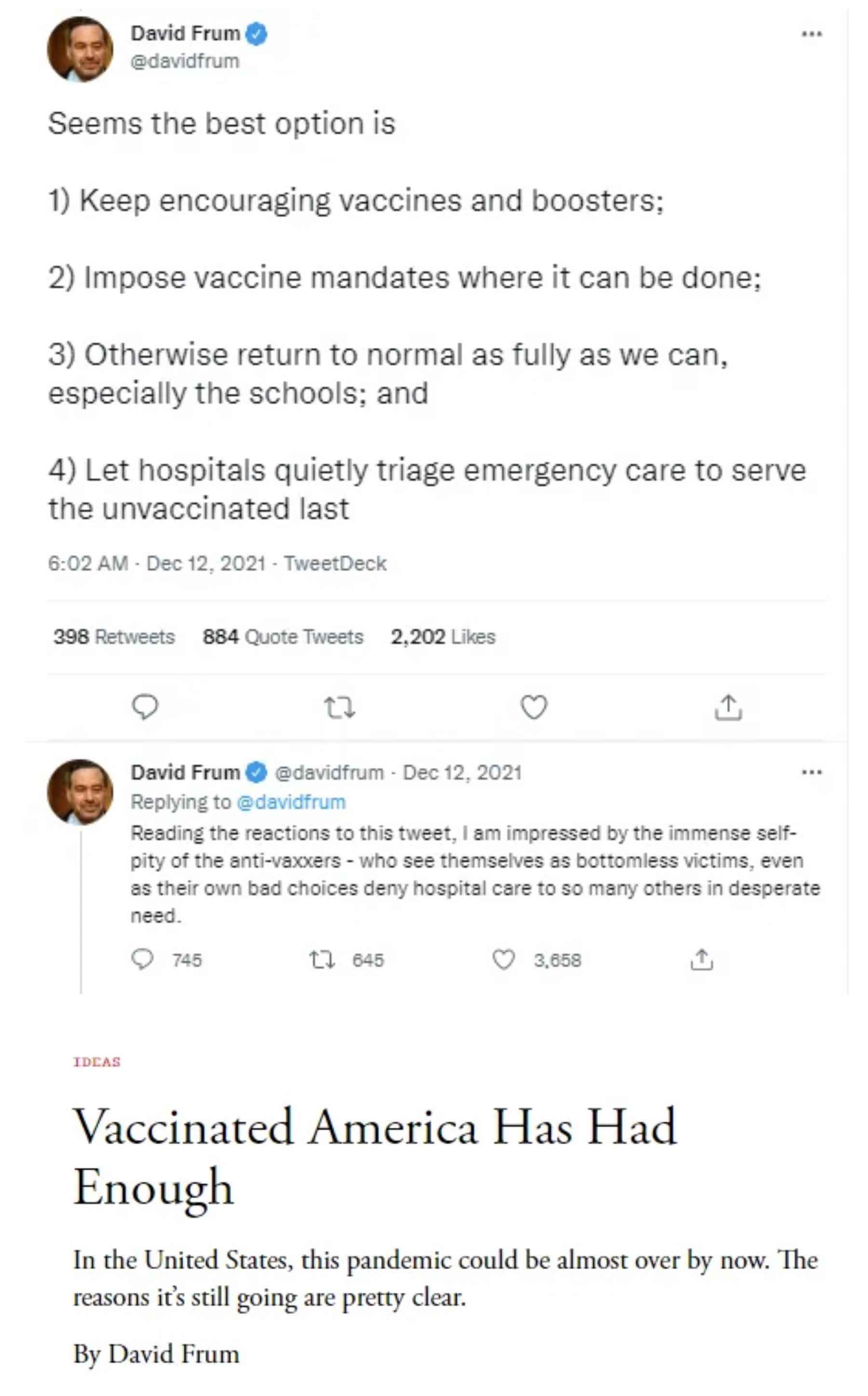 A year after his classic fuhrer-style rant, newly-unsealed court documents reveal that Justin Trudeau's government had no scientific basis for a ban on domestic travel by unvaccinated Canadians. Full report: https://t.co/Ttd2PVgsnxpic.twitter.com/CZCbS2aXKY

— LLadany (@lladany) August 2, 2022
According to Harvard epidemiologist Martin Kulldorff, one of the most credible voices on the subject, Covid vaccines likely yielded benefits for the elderly and vulnerable, but it remains entirely unclear whether Covid vaccines have yielded any benefit at all for healthy adults and especially for children. Coupled with the still-unknown risks associated with mRNA technology and the now well-documented cases of death and serious injury from these vaccines, for governments across the world to have exerted extreme pressure on children and healthy adults to get these vaccines is absolutely sickening.
That some healthy young people were surely coerced into receiving an injection that led to their death or serious injury, when the data showed that the benefits did not outweigh the risks, is an unconscionable tragedy.
Michael P Senger is an attorney and author of Snake Oil: How Xi Jinping Shut Down the World. He has been researching the influence of the Chinese Communist Party on the world's response to COVID-19 since March 2020 and previously authored China's Global Lockdown Propaganda Campaign and The Masked Ball of Cowardice in Tablet Magazine.
BLOG COMMENTS POWERED BY DISQUS